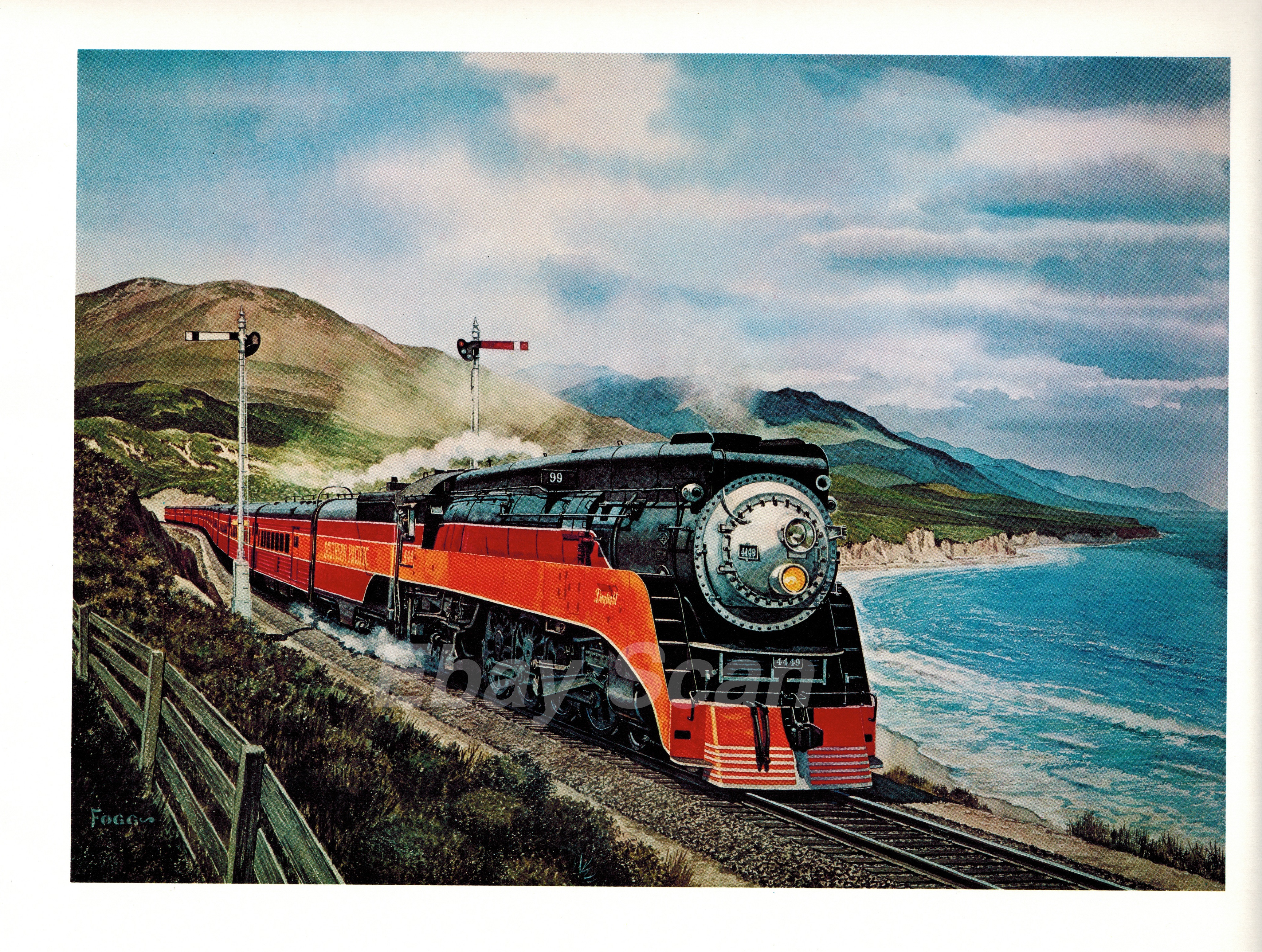 (Click to Enlarge)
Name
: SP " The Coast Daylight " Howard Fogg
Price
: $8.00
Offered for Sale:
" The Coast Daylight " print by Howard Fogg (1971)
Overall size of page is 11 x 9 with the image size of 7 x 9.5 inches
THE WATERMARK AND what looks like a 'PATTERN' DO NOT APPEAR ON THE ACTUAL PAGE
PLEASE READ BELOW:
Color litho /off set printed page from a portfolio book containing a variety of artists work.
Published by the Peacock Press / Bantam Books
THIS IS A PAGE FROM A BOOK - NOT AN 'ART PRINT'
This is a very nice image suitable for framing. The watermark is for listing purposes only.
The item has been stored flat and will ship flat in an oversized envelope via USPS first class.
PRICE INCLUDES SHIPPING / you will also receive the Text explaining the image with title and date.
Overseas & Canadian postage is $2.00 extra. Please contact us so I may send a Paypal invoice for Canada & Overseas orders