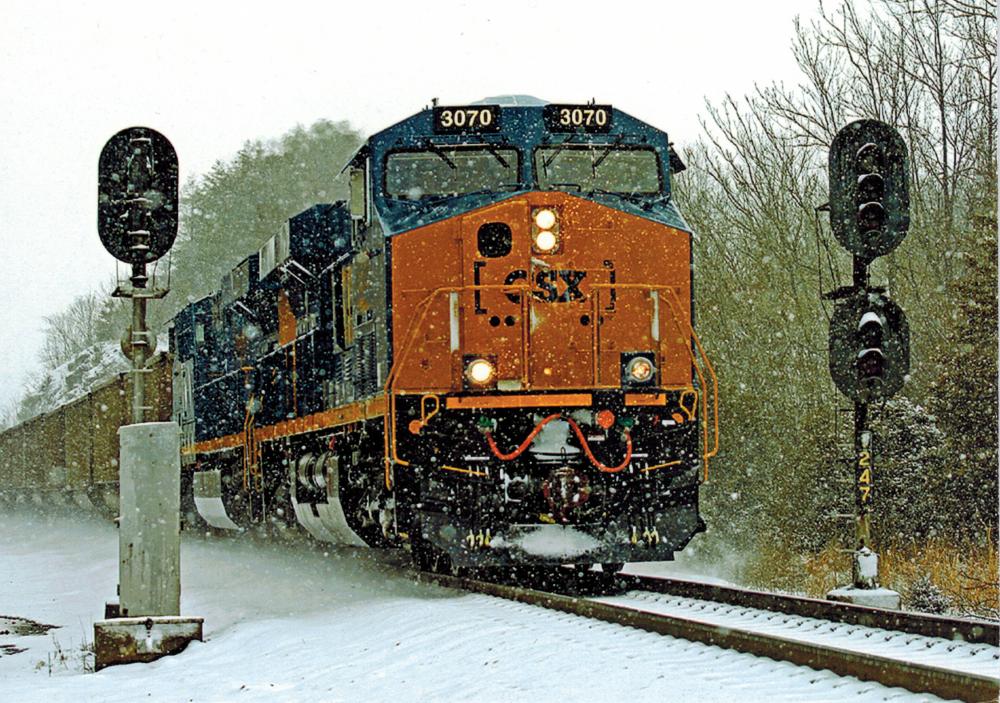 (Click to Enlarge)
Name
: CSX Christmas Card @ Unicoi, TN RX97
Price
: $18.00
5 x 7 Boxed Greeting card offered in quantity of 10 cards plus envelopes.
Features a pair of GE ES44AC locomotives near Unicoi TN
Inside Greeting: Best Wishes for the Holiday Season and a very Happy New Year!
First Class Postage included. Order NOW! In stock and now shipping. WE ARE NOW PROCESSING ALL ONLINE ORDERS SECURELY THROUGH PAYPAL. You may still send check or money order. In stock and now shipping. Canadian & overseas orders please email us and we will inform you of the amount of shipping.